New News Story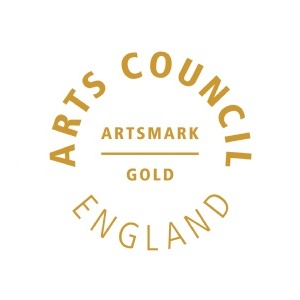 Isebrook get Gold!
Isebrook SEN College have been awarded Artsmark Gold by Trinity College London.
Below is a summary in relation to the various criteria that needed to be met for validation of the Award.
"This is a special school which is able to demonstrate sustained commitment to the power of the arts as a transformative tool for achievement and behaviour amongst young people with a statement of educational need. Imaginative brokering of opportunities and partnerships across all art forms enable the school to provide a rich and diverse menu both within and beyond the formal curriculum. The school has a very clear vision for future development and is keen to build on the very positive relationships with a broad range of organisations and artists. Student voice is at the heart of these plans and it is clear that the school is built on the principles of inclusion and consultation. Both staff and students are rightly very proud of their many achievements in the arts."