Safeguarding
We recognise our moral and statutory responsibility to safeguard and promote the welfare of all students.
We endeavour to provide a safe and welcoming environment where children are respected and valued.

We are alert to the signs of abuse and neglect and follow our procedures to ensure that children receive effective support, protection and justice.
---
Designated Safeguarding Leads
Kevin Latham

CEO MAT

Tracy Hall

Headteacher

Sharon Taylor

Snr. Welfare Manager

Julie Fellows

Assistant Head

Jenny Barker

Assistant Head

Sarah Douglas

Asst. Pastoral Leader
---
Safeguarding advice for staff, volunteers and visitors:
Our aim is to provide a safe and secure environment for our students, staff, volunteers and visitors. As a school we are committed to safeguarding and meeting the needs of children and young people.
Security of students, staff and visitors:
All members of staff will wear photo identity badges on BLUE lanyards at all times.

All visitors should report to the school on arrival and sign in on the electronic signing in system. Visitors will be issued with a lanyard which must be worn at all times.

The lanyards are colour coded as follows:

RED: Visitor requires supervision at all times and must not be in any part of the school on their own.

GREEN: The office have seen and noted the visitor's DBS and photo ID. Visitors are on our Single Central Record and can be unsupervised.

YELLOW: These are specifically for Work Experience students. All checks have been carried out prior to placement and details are on our Single Central Record.
---
At Isebrook safeguarding includes: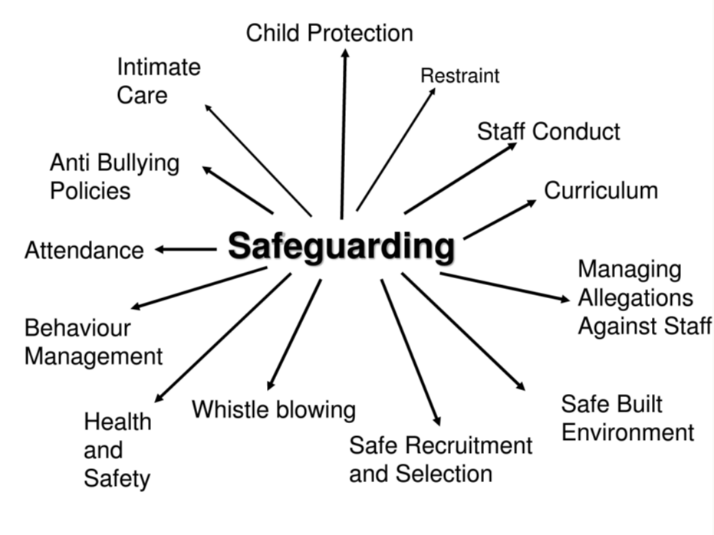 If you have any concerns you must ensure that this information is passed to a Designated Safeguarding Lead (DSL). You can ask the school office to locate a DSL. You should not discuss the concern with anyone else other than a DSL.
---
All mobile phones must be switched off and must not be used whilst you are in school, including the Reception area.
---
At Isebrook we have a Relationship Policy and Staff Code of Conduct.
Isebrook expects all staff and visitors to:

Treat everyone with respect and dignity;
Promote and model safe behaviour.

At Isebrook Protective Behaviours are explicitly taught. The two themes are:

We all have the right to feel safe all of the time;
We can talk with someone about anything even if it feels awful or small.

If as a visitor, you have any concerns about a student's wellbeing, management, welfare etc., we would like you to report this to a DSL.

If you have any concerns about any member of staff, this should be reported to the Headteacher, Tracy Hall, directly. Please ask the school office to locate her or you can e-mail her with your concern at: tracy.hall@isebrook.co.uk.

If the concern is about the Headteacher, please report this to the Chair of Governors, Andrew Bailey. Please ask the school office for his contact details.
Don't think "What if I am wrong?" …… think "What if I'm right!"
---
Health and Safety
Fire:
If you hear the fire alarm sounding, please make your way out of the building immediately following the green fire exit signs and make your way to the agreed assembly points.

For visitors this will be at the front of the Sixth Form building.

DO NOT RE-ENTER THE BUILDING UNLESS YOU ARE INFORMED BY A MEMBER OF STAFF IT IS SAFE TO DO SO.
Accident/Illness:
Should you have an accident or feel unwell during your visit, please report to the school office. If you are unable to do so, please inform a member of staff who will assist you.

Isebrook has a number of first aiders and there is always someone on duty. All accidents will be recorded.

Isebrook is a non-smoking site. Please respect this.
---
Everyone has a responsibility to make sure that students within Isebrook School are safe, as 'Every Child Matters'.